&nbsp

Quinoa & Strawberry Salad w/ Citrus Dressing
This salad is light, nutritious and easy to make. Quinoa is a perfect protein on its own and when paired with all the other delightful ingredients in this salad, there's even more nutritional punch to every bite. It's a great summer salad to take to a bbq or picnic.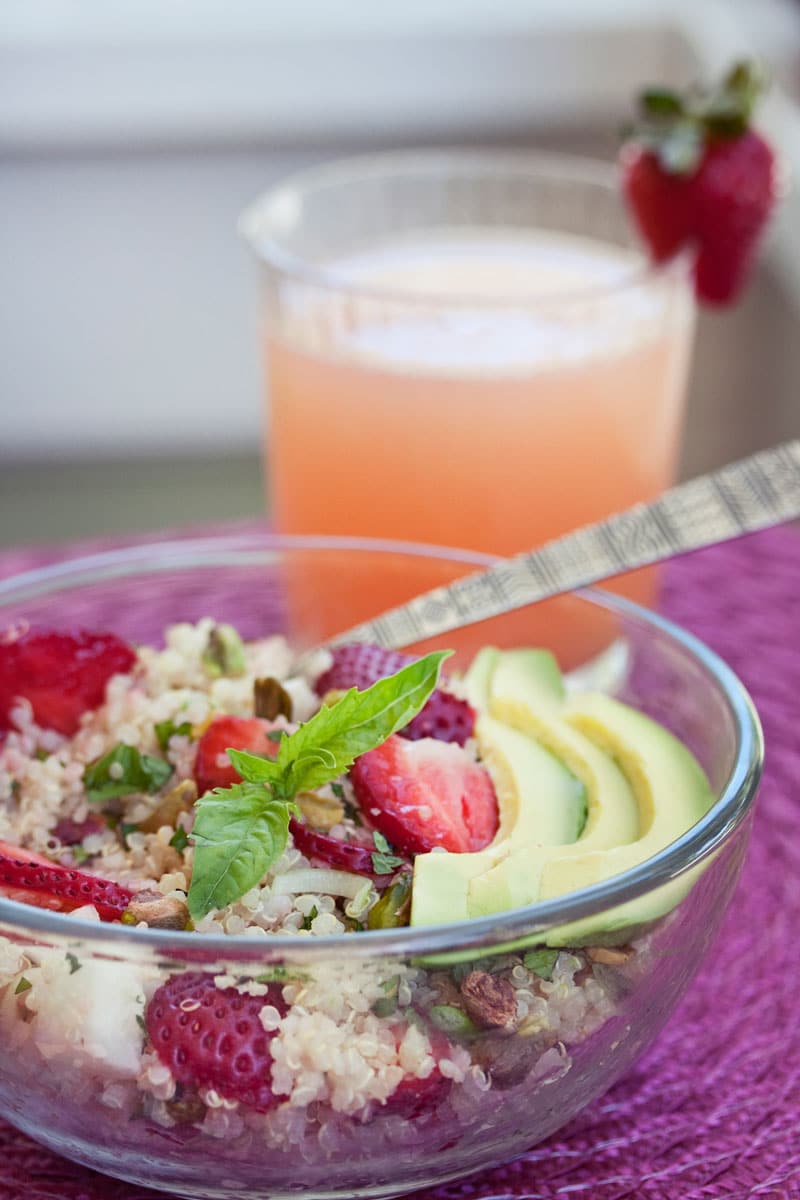 1 c. quinoa, rinsed, cooked & cooled
1 c. strawberries, quartered
1 avocado, diced
1/2 c. jicama, peeled and diced
1/2 c. red bell pepper, diced small
2 scallions, white parts only, thinly sliced
2 tbs freshly chopped mint
Combine all ingredients together in a large bowl. Drizzle dressing over top and stir to combine.
¼ c. olive oil
3 tbs lime juice
juice of one orange
2 tsp Dijon mustard
sea salt
2 tsp agave nectar
2 tbs rice vinegar
Mix dressing ingredients together in a blender or shaker bottle