Arugula & Watermelon Salad w/ Feta Cheese
This light and tasty salad will be a refreshing hit at any BBQ or Picnic!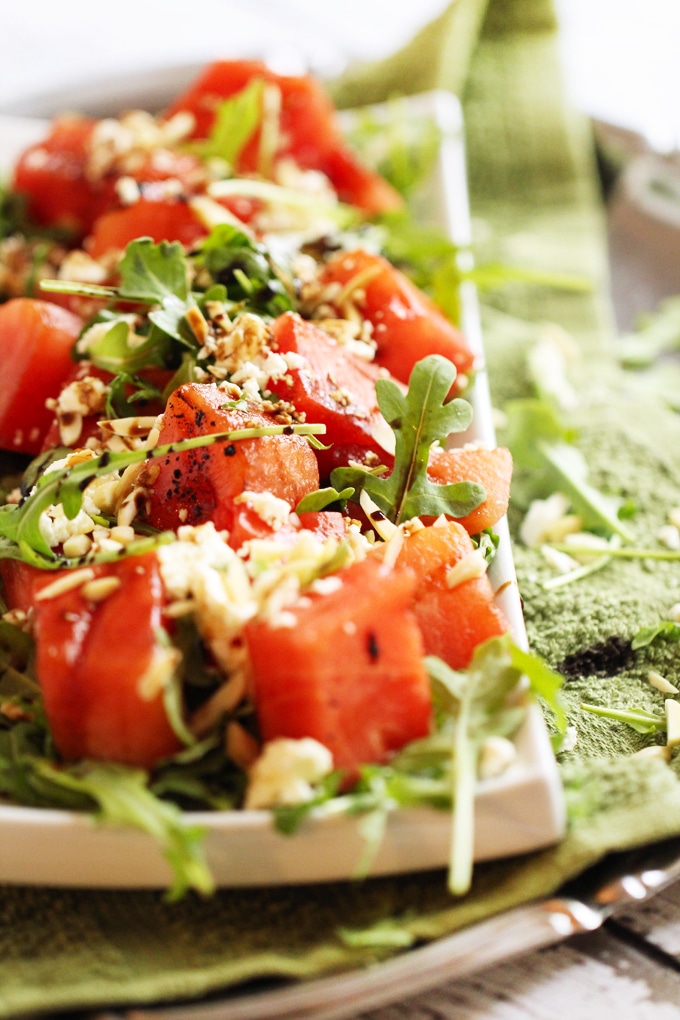 2 c. Watermelon cut in small chunks
1 bunch/pkg. Arugula
2 TBL. Goat Milk Feta, crumbled
1/2 red onion, sliced thin
1 small fennel bulb, sliced thin
2 TBL Toasted Pumpkin Seeds
Juice from one Lemon
1 part Olive Oil
2 parts Rice Wine Vinegar
1 tsp. Agave Nectar
1 TBL Dijon Mustard
Put Arugula in a salad bowl and top with remaining ingredients.
Combine dressing ingredients together in a shaker bottle. Shake to combine and drizzle over salad. Toss lightly.