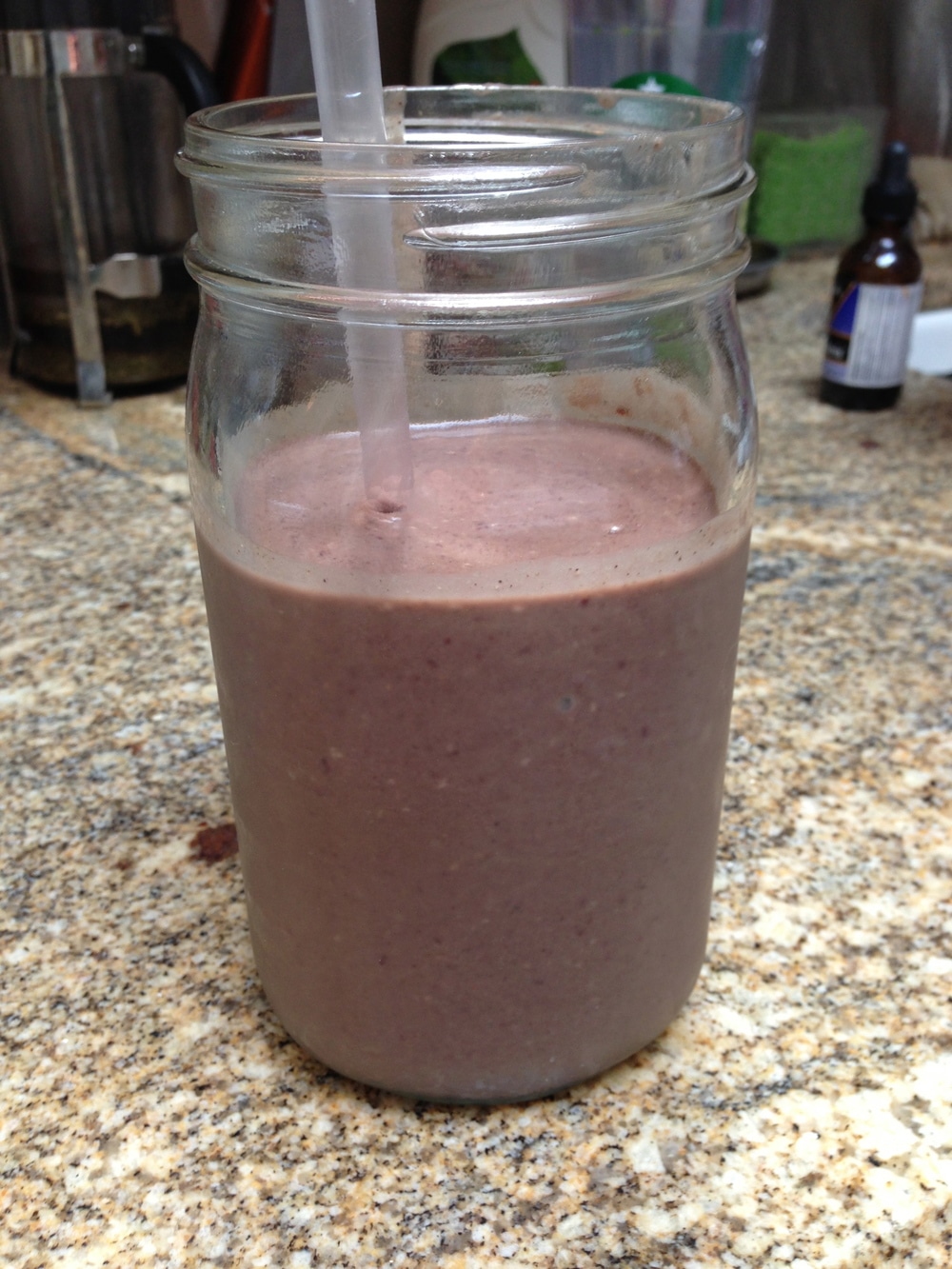 [vc_row][vc_column][vc_column_text]This smoothie is not only delicious, but it's packed full of nutrients, antioxidants, protein and energy boosting goodies. It's perfect for after a workout, or an afternoon pick me up.
Feel free to leave out the cacao, or to add any other flavors you want. I like it just the way it is, but creativity is something I always encourage in the kitch!
Remember to always buy organic berries, and unsweetened nut-milks (learn how to make your own nut milk here.) This will help to keep the sugar lower and more from natural sources.[/vc_column_text][/vc_column][/vc_row][vc_row][vc_column width="1/3″][vc_single_image image="5395″ img_size="full"][/vc_column][vc_column width="2/3″][vc_text_separator title="INGREDIENTS"][vc_column_text]
12 oz of liquid (water, almond milk, coconut water – you choose) (I like to do 1/2 almond milk and 1/2 coconut water)
1/2 c. frozen cherries
1/2 frozen banana
1/2 acai packet (this is sold in the freezer section in convenient packets)
1 teaspoon maca powder (great for energy)
1 teaspoon raw cacao powder
2 teaspoons organic peanut butter, or raw almond butter
1 scoop Vanilla RAW Sun Warrior protein powder (in my opinion the best vegan protein powder available)
[/vc_column_text][vc_column_text]I love to also add a greens powder to my smoothie, like
Macro Greens
. Or feel free to add some raw kale or spinach for an extra green boost.
Place all ingredients in a high-powered blender and blend until smooth and creamy. If too thick, add more liquid until desired consistency.[/vc_column_text][/vc_column][/vc_row]