Food Freedom Mastery
A 12-Week Live Group Experience to Help You Powerfully Transform Your Relationship with Food and Your Body Once + For All
​​​You are smart, you are someone who makes things happen in your life, yet food and weight loss issues leave you feeling hopeless, helpless and ​full of shame year after year.

You've been struggling for years with yo-yo dieting, meal plans, quick fixes, the next workout program and constantly ​wishing your body looked different than it did.
You have a pretty good idea of how to eat, but you feel so confused by all the conflicting information out there that you just want to give up and you feel pretty hopeless about it all.
You​'ve been stuck in a vicious cycle for a long time, hoping you could either go back to the time when you were the ​much thinner, ​or skip forward to a time in the future when you​ ​have lost the weight, and you feel good about yourself.

You have a hard time trusting your body, so you​​ regularly get on the scale, look for the next quick fix diet or cleanse to drop a few pounds, and you obsess about food ​and your weight constantly.
You are your own worst critic and feel tired of the negative self-talk and body criticism. You just want to be happy and feel good in your body. Why does it have to be so hard?
---
Hi! I'm Melissa Costello, Transformational Eating Coach, Founder of Karma Chow and Food Freedom Mastery. ​
I know firsthand how frustrating it can be when you spend years yo-yo dieting, hating your body and feeling stuck in a food prison. You want nothing more than to be done with ​the long-time battle with food and your weight so you can live your life fully and freely. ​You want to feel good in your body, and just have a normal relationship with food.
Luckily (for us both), I've created an incredible 12-week LIVE group program that follows my 9 Pillar system to help you transform your relationship to food and your body without dieting, deprivation or giving up all the foods you love.​ This system ​has helped hundreds of my clients, and myself, find FOOD FREEDOM, peace with their bodies and sustainable weight loss and and now I'm going to teach it to you.
If you're a busy, professional who is sick and tired of struggling with yo-yo dieting, weight loss and hating your body, I hope you will join me for a 12-week Food Freedom Mastery Experience.
Here is what we will cover inside Food Freedom Mastery:
​PILLAR ONE: DITCHING THE DIET MINDSET
Learn why the diet mindset will only lead you to a dead end, and how it affects your body's ability to lose weight and keep it off for good. Learn new ways of thinking about food, nutrition and eating that are completely out of the box and more sustainable than any diet you've ever been on. Melissa will teach you her powerful 5-Step Ditch the Diet Mindset Framework that will completely transform ​how you relate to food, eating and your weight.
​​
PILLAR ​TWO:
​ASSESS AND IDENTIFY YOUR HIDDEN HUNGERS
In this​ pillar we will identify all the reasons you eat besides physical hunger. Hidden hungers​ lead to emotional eating, ex​cess calories and weight gain over time. We will also take the time to assess your food history and the belief systems you adopted around food and your weight from a very young age, so we can understand where your struggles ​began.
​​
PILLAR ​​THREE:
​​BUILD YOUR FOOD FOUNDATION
​This pillar focuses on identifying the way of eating that works for you​ as an individual. You will learn how to build a solid food foundation that is sustainable and realistic. ​You will be able to eat all the foods you love, ​so you never feel deprived. This foundation will also help you build trust with your body and decision making around food.
​​
PILLAR ​FOUR:
​: E​STABLISH MINDFUL EATING + BODY ATTUNEMENT
​In this powerful week, we will dive in to some practical hands on exercises to help attune to your body, and the food you are eating. This will support you in understanding your hunger and satiety cues, as well as teach you how to truly find pleasure in your eating, while removing distractions that cause overeating and mistrust with your body. Mindful eating is one of the key practices to long-term weight loss.
​​
PILLAR ​F​IVE
​: ​

Squash Self-Sabotage + Shame
​Self-Sabotage is one of the biggest reasons why weight loss and staying consistent with ​healthy eating is so hard. This leads to a lot of shame and self-loathing. In this pillar, you will learn how to identify self-sabotage and understand where it stems from, as well as how to stop it before it happens. ​You will also learn some powerfullly, transformative processes that will help to unpack your self-sabotaging habits, and the shame that goes along with them.

​​
PILLAR ​​SIX
​:

The Power of Ritual and Routine
​​Science shows that people who have consistent self-care rituals and routines are much more successful than people who don't. Ritual is the #1 key in changing habits, long term. ​In this pillar, Melissa will teach you the importance of ritual and routine with her special Ritual + Routine building Platform. This platform will be key ​in banishing your food and weight issues. You will be setting up your own rituals based on what is realistic for your lifestyle.

​​
PILLAR ​​S​EVEN
​:

​deep healing of self-compassion
​​​In this pillar, you will learn​ about the deep healing principles of self-compassion and how it can transform your experience of yourself and life. The way you treat yourself, is one of the key reasons why food becomes a vice or source of comfort for you. Melissa will teach powerful mindset ​strategies to shift the way you think about yourself, your body and the world around you.

​​
PILLAR​ EIGHT
​: BUILDING CONFIDENCE + BODY APPRECIATION NO MATTER WHAT SIZE

​​
​​​This powerful pillar will focus on healing body image issues and building self-confidence on a deep level. Melissa will be guiding you through dynamic techniques that will not ​only improve your body acceptance and self-confidence, but will play a key role in how you relate to food and your weight. ​Being able to appreciate ​your body no matter what size is a powerful key to long-term weight loss.

​​
PILLAR ​NINE
​:

​​​Habit Integration + Mindset motivation
​In this final bonus training, Melissa will ​teach you how to take all the tools and strategies that you've learned ​in the Food Freedom Mastery Program and put ​them into consistent action for sustainability and long-term results. She will also be discussing what to do when you veer off-course and how you can reconnect to the foundation of your Food Freedom.

---
AND, H​ERE IS HOW WE WILL WORK TOGETHER IN
​FOOD FREEDOM MASTERY:
WHO: Food Freedom Mastery is for you if you are sick and tired of yo-yo dieting and struggling with food and your weight an you feel confused about what next steps to take.​The 9-pillar system will give you the tools, strategies and foundation you need to build a normal relationship to food, so you can let go of the unwanted weight you have been carrying, all without dieting, deprivation or restriction.
WHERE: We will meet as a group for 9 LIVE Zoom Trainings. Every Monday, I will walk you through a new Pillar of the Food Freedom Mastery System. Then we'll dive into Q+A and group coaching to address your questions and overcome any obstacles or challenges that come up during the time of the program.
WHE​N: ​​We will meet on Monday evenings from January​ 21st to April ​7th at 5pmPT/8pmET. If you can't make the LIVE trainings, all sessions will be recorded and shared the next morning via email along with the companion worksheets.
She overcame body hatred and yo-yo dieting...

Being able to work with Melissa was an absolute pleasure! She helped me find my happy place, my authentic self; to let go of my fears and worries. She provided tools that both challenged and lifted me and I am able to continue my practices of nurturing myself because of what she taught me.
​My relationship with my body has never been better! Melissa has helped me heal from many years of self-abuse and I am forever grateful for the rare opportunity to work with her!
---
Down 50 pounds all without dieting and restriction

Before working with Melissa, I spent years yo-yo dieting, binge eating and hating my body. I tried every program out there. When I came to Melissa, I was hopeless, defeated and felt like a failure. I had just gone to the doctor and he told me I needed to lose 50 pounds. I was devastated.
​After completing the Food Freedom program and implementing the tools and strategies, my latest doctor visit ​showed that I​ was down 52 pounds, and my borderline high blood pressure is gone. I did it all without dieting and restriction. I feel amazing and free from this life long battle with food.Thanks again for your guidance and insight into developing a healthy relationship towards food and myself.
---
Below a goal weight she never thought she'd get to

When I first started working with Melissa, I knew that I would have some change, but I had no idea how big of an impact she would have on my relationship to food and my life. I have had such a huge improvement and there is so much growth that has happened underneath the food issues that I never anticipated. My life felt scattered and out of control at times. I was a regular binge eater on the weekends.
The grounding principals and tools Melissa provided helped me to let go of my fixation on food and my obsessive, negative thoughts about my body. My internal dialogue has shifted and now I trust myself to make choices that feel more natural versus restricting and depriving. I never could have imagined the depth of this work, and it was exactly what I needed to find the freedom I was looking for in my life when it came to my eating and my body. I never thought I would get to this place and I feel incredible.
---
​Enjoying food, feeling free and loving her body...

Before working with Melissa, I was in a vicious cycle for many years (decades really) of hating the way my body looked because of excess weight, turning to food for comfort, gaining MORE weight, then feeling even worse about my body size and shape, and my eating habits.
I knew that even more than wanting to lose weight, I wanted to feel freedom from the constant feelings of shame and negativity about my body. I wanted to stop obsessing about food. And I wanted to be able to focus on other areas of my life that I had been neglecting by using my food and weight issues as a distraction.
After working with Melissa, I feel so much freer! Food is more enjoyable now that I'm eating it with mindfulness, instead of as an escape from uncomfortable feelings. I'm also enjoying my life more in general, and have been more active than before — going for walks, dancing (in public, as well as at home by myself). I've also changed the way I see my body and myself. I honestly like myself so much more than before I started working with Melissa! And I treat my body with more compassion and love. I buy myself clothes that I love and feel confident and beautiful in, and I'm not as fixated on the few extra pounds here and there.
You Get ALL of this When You Join:

9- LIVE Group Trainings
3 weeks out of each month you will learn a brand new pillar of the Food Freedom Mastery system and receive coaching directly from me on how to integrate and implement each week's lesson.
Weekly Downloadable Workbooks + Resources:
You'll receive downloadable workbooks and additional resourcess for each Pillar of the program. These workbooks will help you assimilate the material you'll learn each week, as well as how to apply the pillars of the program.
​​Private Online Community:
​​Build community, friendships and access the support and extra accountability with other participants and graduates of​ the Food Freedom Mastery Course.

​

​

High Touch Expert Laser Coaching:
I will personally support you every step of the way during our 12-weeks together. I'll be available for Q&A during each training, as well as in between sessions in the Private Facebook Group
Lifetime Access:
Receive life-time access to all trainings, recordings and companion materials so you can refer back to them at any time for support and accountability.
​Integration + Momentum Week
​Each month of the training you will have an integration week to build momentum with the Pillars you have learned that month. During this time, you will be able to spend time connecting to your tools and strategies and getting additional support from other participant.
​JUST ADDED FAST ACTION BONUS: JOIN BEFORE MIDNIGHT ON JANUARY 15th TO GET THIS INCREDIBLY VALUABLE BONUS! (valued at $2500)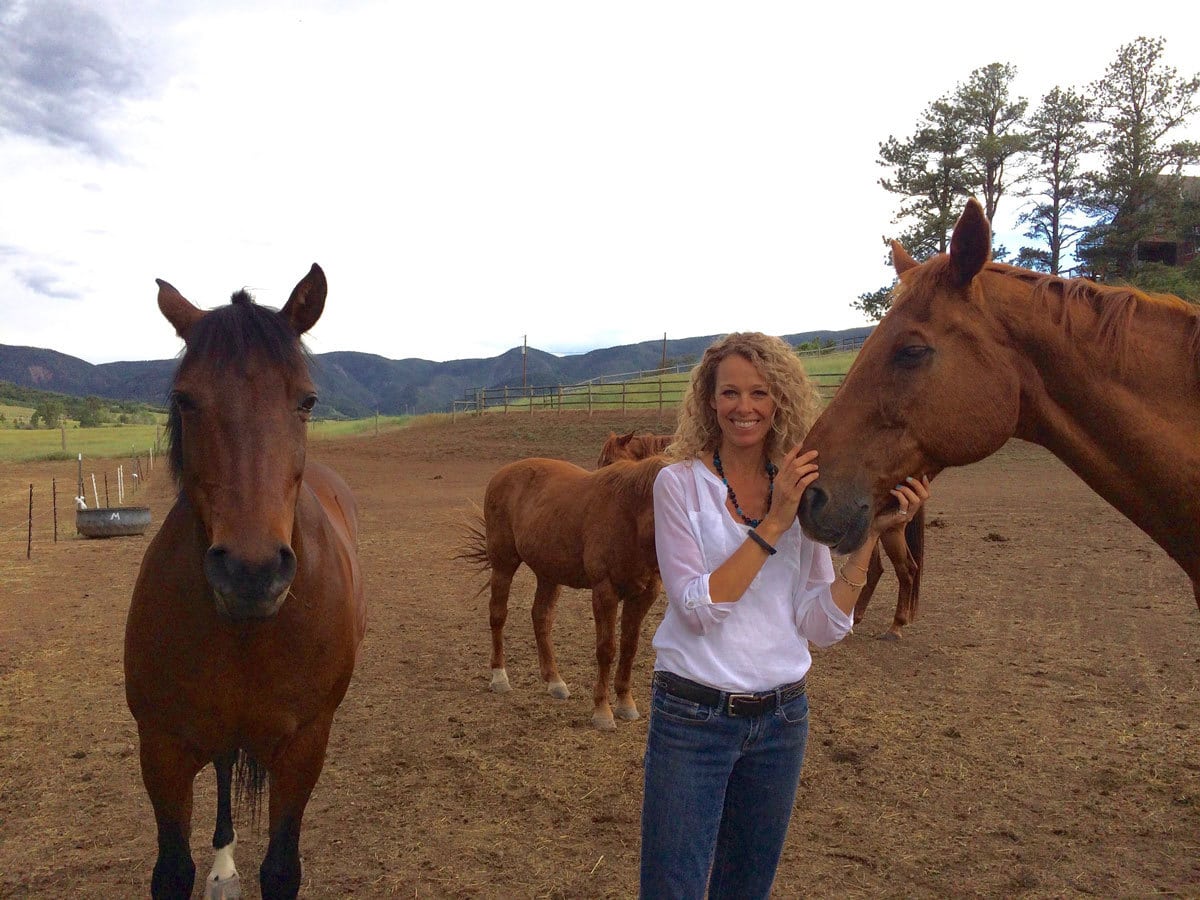 ​HEALING WITH HORSES
​At the completion of the program, come spend a full day in beautiful Santa Barbara with Melissa Costello and ​a ​herd of horses. ​​Melissa ​will take you on a transformative journey with a special herd of horses, so you can return to your sacred self, and rediscover your soul's path that is free of food obsession and body ​shame. ​This is the perfect way to end this powerful program and solidify the brand-new habits and behaviors you have learned

​Join today to take advantage of this life-changing BONUS!
SELECT YOUR PAYMENT OPTION BELOW:

(COURSE VALUED AT $4000)
Plus, you get over $997 in Fast Action Bonuses when you Join before January 15th:
​​

Are you ready to take bold, powerful action right now to have the most peaceful relationship with food you've ever had?
​Program starts on January​ ​21st (but enrollment closes on Jan 18)
Grab your spot now for this live, interactive, ​group program VALUED AT $4​0OO designed ​to help you find the Freedom with Food and Your Body you have been desiring for years.
SELECT YOUR PAYMENT OPTION BELOW:

(COURSE VALUED AT $4000)
​GET THIS INCREDIBLE LIFE-CHANGING PROGRAM FOR LESS THAN THE COST OF ONE MEAL​ PER DAY!! ​

​
How Do I know if Food Freedom Mastery is ​Right ​For ​Me?
​If you can say YES to any of the points below, I'd say that you're ​ready to dive ​into​ Food Freedom Mastery and ​get ​the tools and strategies that will help you ​BREAK FREE once and for all!

YOU DESERVE TO LIVE A LIFE
FREE OF FOOD OBSESSION AND WEIGHT STRUGGLES!
​Food Freedom Mastery Will Take You There
​Program Begins on January​ 21st but enrollment closes on January 18th
SELECT YOUR PAYMENT OPTION BELOW:

(COURSE VALUED AT $4000)
​Still Deciding? Have Questions? Set up a 30-minute Clarity call with me to learn more, ask your questions and see if this program is the right fit for you!